For a snapshot of demographics of the state workforce at a recent point in time, please see:
The Division of Human Resources compiles data about State of Colorado employees. The information in the reports below cover a full fiscal year and report on anyone who receives a paycheck from the State of Colorado, including temporary employees.
Each fiscal year's State of Colorado Workforce Report is issued by the Department of Personnel & Administration's Division of Human Resources and highlights workforce data from the State Personnel System, including demographics, new hire, compensation and benefits data from July 1 to June 30.
State of Colorado classified employees are the focus of the reports. Unless otherwise noted, data in these reports represent classified, permanent, full-time or part-time employees, and excludes non-classified, temporary employees.
Current Report
The FY 2021-22 State of Colorado Workforce Report highlights workforce data from July 1, 2021 to June 30, 2022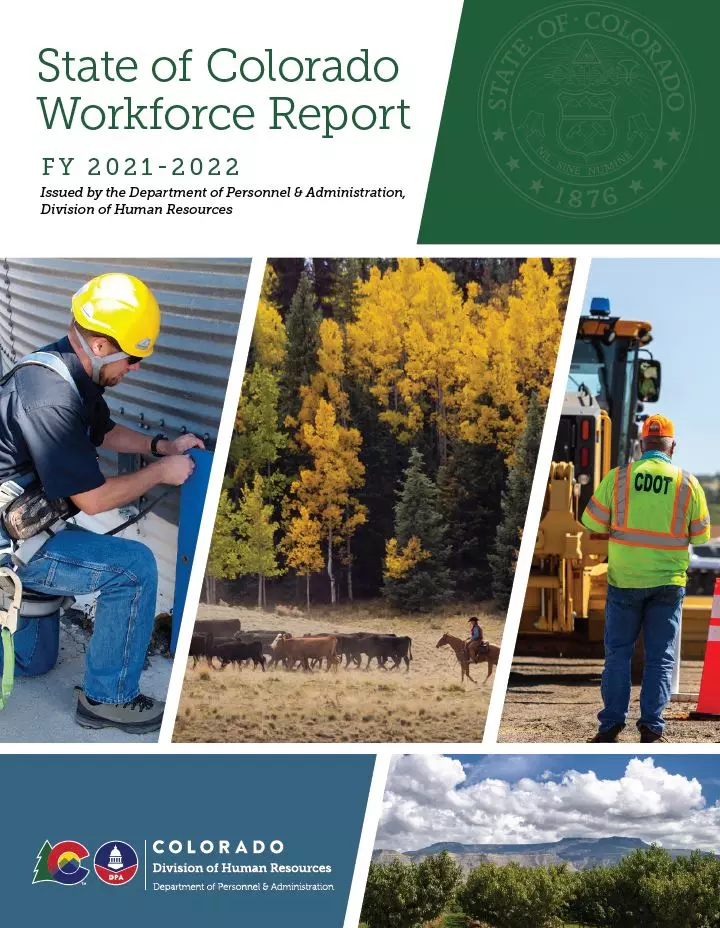 The following workforce reports from previous years are offered as Adobe PDF files.